About Us
Currently Chaosoft Games consists of the two founding members, Forrest McCorkle (Lead Programmer, Music) and Josh Ferguson (Lead Artist, Music/Sound). In addition to the two founding members, Michael Hogan (Artist) joined the team during the development of EvilQuest.
Forrest McCorkle is a graduate of the University of Tennessee and holds a B.S. in Computer Science with a focus on programming and software development. He currently works as a Software Engineer.

Josh Ferguson is a graduate of East Tennessee State University and completed programs of study at both the Advanced Visualization Lab and Digital Media Center there. He holds a B.S. in Design Graphics Technology with a focus on Animation, Illustration, and Multimedia, and an M.S. in Technology with a focus on Character Animation. He currently works in 3D Modeling and Graphic Design.

Michael Hogan is a graduate of ITT Technical Institute in Knoxville, Tennessee and holds a B.S. in Digital Entertainment and Game Design. He is currently employed as a Graphic Artist.
Both founding members of Chaosoft Games have extensive backgrounds in programming and computer graphics, cutting their teeth on such platforms as the Apple II and WWIV BBS software. Both members' lifelong interest in video games and game design has resulted in vast experience with modern programming languages, graphics software, and other design technologies.
Find out more about us in this story which appeared in the Metro Pulse, a local entertainment newspaper and website.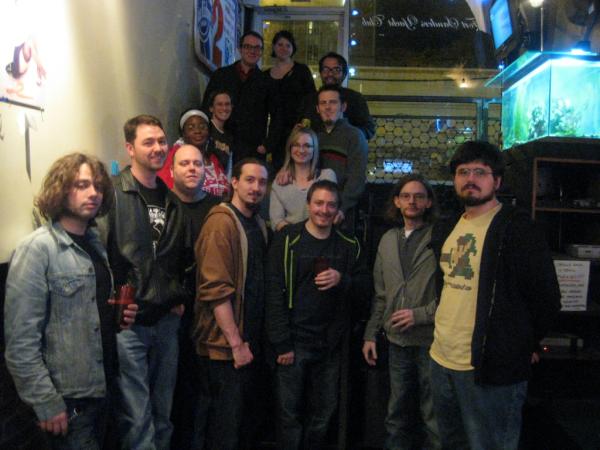 Chaosoft Games' EvilQuest Release Party at Fort Sanders Yacht Club with GameMarx & other friends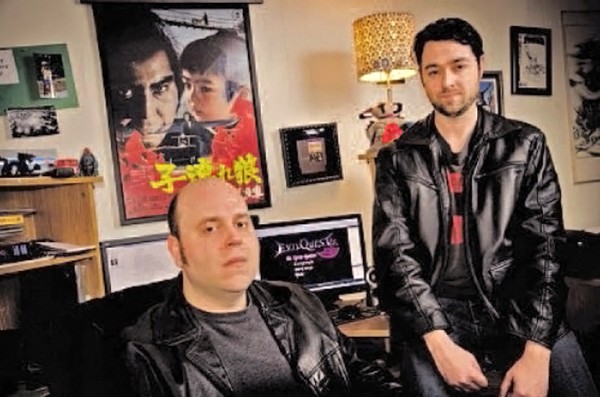 Chaosoft Games founding members Josh Ferguson, Lead Artist; and Forrest McCorkle, Lead Programmer